Bike Helmet Limo Pro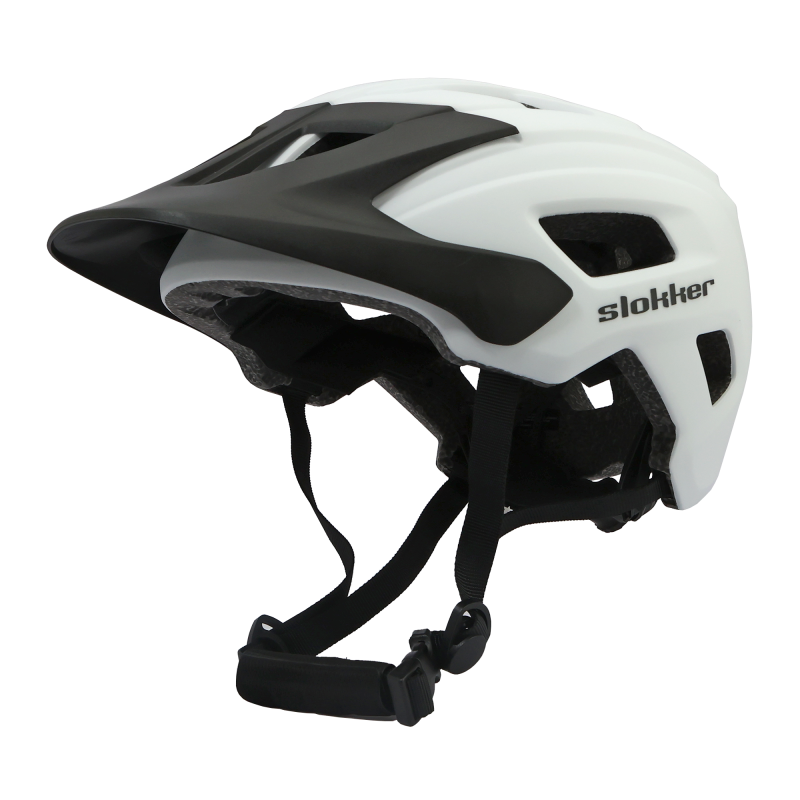 If you want to be well protected with your bike on and off the trails, you should take a closer look at the new mountain bike helmet from SLOKKER. The MTB helmet is from the new SLOKKER bicycle helmet collection and impresses with its casual style and numerous features.
Belt length adjustment and locking
System with size adjustment wheel
Insect protection net
17 ventilation openings
Rechargeable LED taillight
Tested according to EN 1078
read more
Helmet

The high-quality Limo Pro bike helmet made of INMOLD, makes your bike -equipment complete. The helmet is versatile, extra light, making it the perfect companion.

The bike helmet has a casual style, but above all it is comfortable to wear and offers a high level of protection. The attached openings promote continuous ventilation, so you can keep a cool head even on sunny days.

Comfort

The helmet can be fitted to any head with the size adjustment wheel precisely. Of course, this also contributes to absolute security.
INSECT NET

Prevents insects from entering the helmet. The mesh is integrated into the helmet between the decorative shell and the EPS damper.

Weight
The Limo Pro bike helmet with visor is very light and weighs: 320g (M) , 340g (L)

Rechargeable LED rear light

The Limo Pro bike helmet with 3 safety lighting levels: permanent, slow flashing and fast flashing. This tail light on the helmet helps cars and other drivers to be noticed quickly. Improves driving safety at night.


TAIL LIGHT
USB CHARGINGFULLY CHARGED IN 3 HOURS