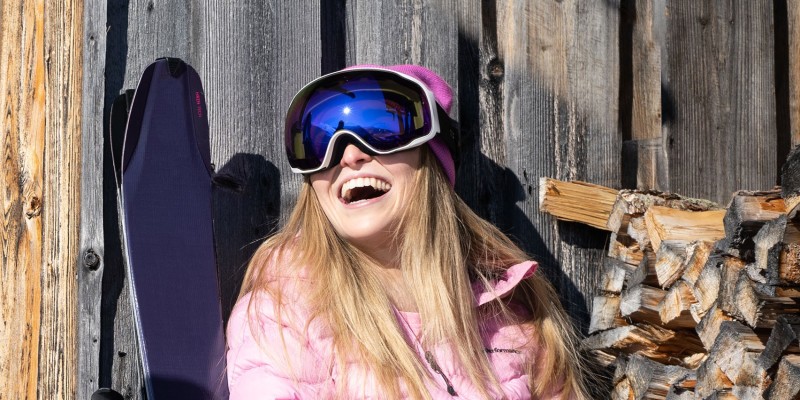 Ski goggles
At slokker you will find ski goggles for women, man and children. Polarised and/or photochromic ski goggles guarantee clear visibility and optimal protection while skiing. Choose your ski goggles now for maximum performance and optimal protection at the best price!
Perfect visibility on the slopes with slokker ski goggles
When it comes to the ultimate ski experience, choosing the right ski or snowboard goggles is crucial. Since clear vision is essential in all weather and light conditions, we offer a wide selection of polarised and/or self-tinting ski goggles.
Our ski goggles are available with mirrored interchangeable lenses featuring UV protection, self-tinting and polarising technology. Our range also includes
OTG ski goggles
for people who wear glasses. Thanks to their innovative design and maximum comfort, glasses can easily be worn under slokker ski goggles. 
Our polarized ski goggles offer clear visibility in all light and weather conditions enhancing safety on the slopes. They allow skiers and snowboarders to enjoy breathtaking and enduring images of the surrounding winter landscape.
Our best ski goggles focus on functionality, but also style. Our selection gives you the freedom to choose between different designs, technologies and colours to express your personal style on the slopes. 
With slokker ski goggles you are not only well protected but you also look cool!
If you are thinking of buying suitable ski goggles for the coming winter season, we certainly have the right ski goggles for you. They will transform your winter days into memorable experiences. Buy slokker ski goggles for exceptional winter fun!