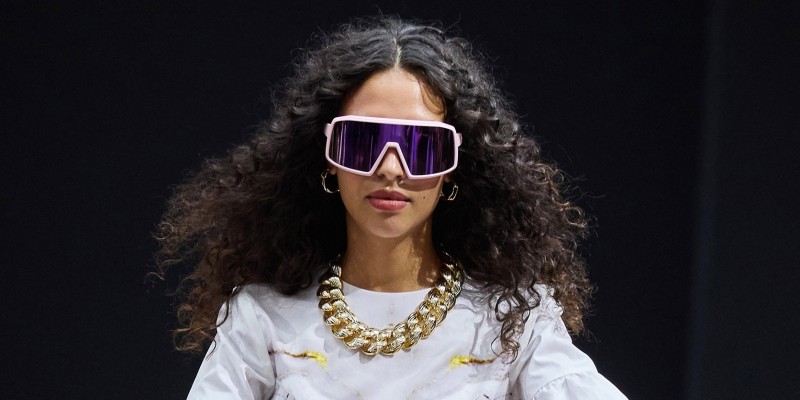 Sports glasses
Discover our wide variety of Italian design sports glasses for men and women. Innovative technologies and premium quality are very important to us in the production of sports glasses. Our sports glasses have lenses which are unbreakable, lightweight and absorb 100% of all harmful UV rays. Photochromic, that's to say self-tinting and polarising lenses offer optimal visibility in all weather conditions.
Your perfect sports or cycling glasses
Our high-quality sports glasses are specially developed for use in sports activities and to ensure optimal visibility during sports. Whether you are looking for cycling glasses for men or women, sports sunglasses for kids or self-tinting sports glasses for hiking or running – we have the perfect glasses for your favourite sport.
Our collection includes a wide range of cycling glasses for men, women and children. Thanks to their Italian design, our models are not only functional but also stylish. Perfect sports glasses should not only protect you from UV rays, wind and dust, but also enhance your personal style. slokker sports glasses are designed to fit your face perfectly and comfortably in all situations.
100% protection in all weather conditions
Our p
hotochromic sports goggles
are not only a stylish accessory, but also indispensable for athletes and outdoor enthusiasts. They darken on their own when the sun is shining and lighten again in poor weather conditions. This makes them the ideal choice for sunny days outdoors, but also for cloudy and darker days. Their wide shape offers an extensive visual angle and ensures high-contrast vision in all weather conditions. In addition, they have an anti-scratch and anti-fog coating that helps extend the life of your favourite new glasses.
Discover our diverse range of sports glasses and find the model that best suits you and your needs. We look forward to making your sports activities safer and more enjoyable!