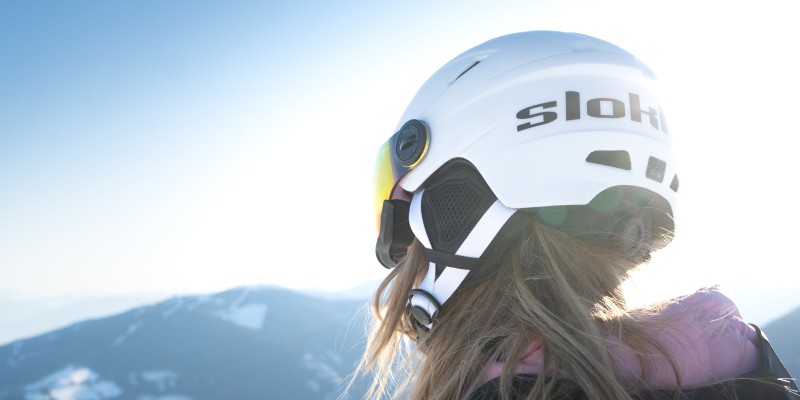 Ski helmets with visors
Discover the world of slokker ski helmets, which bring together maximum performance and outstanding protection. They combine technology, design and safety for unforgettable ski experiences. With or without a visor, these ski helmets guarantee clear vision and optimal protection!


slokker News
Subscribe to the newsletter and become part of the community!
Ski helmets with visors: clear vision with polarising and photochromic visors 
slokker ski or snowboard helmets are specifically designed to combine safety and comfort on the slopes. A ski helmet provides more than just protection – it is a loyal companion for unforgettable days in the snow. Our ski helmets aim to combine modern design with maximum functionality and ultimate protection.
Our range includes ski helmets with visors for men, ladies ski helmets and children so that the whole family can enjoy extraordinary snow experiences. Our
OTG ski helmets
with visors are also ideal for those who wear glasses. The visor is designed to easily fit over any prescription glasses. Our ski helmets are also available in different models, including those with polarising and/or photochromic visors. These innovative technologies ensure optimal visibility in different light conditions and a clear view of the slopes.
Thanks to the modern Italian design, our helmets with visors not only offer optimal protection but also a touch of style – at excellent prices!
"Which ski helmet is right for me?" You've probably asked yourself this question before. We will be happy to help you find the right ski helmet for your needs. Feel free to contact us and leave us your question; we will definitely get back to you!